BASICS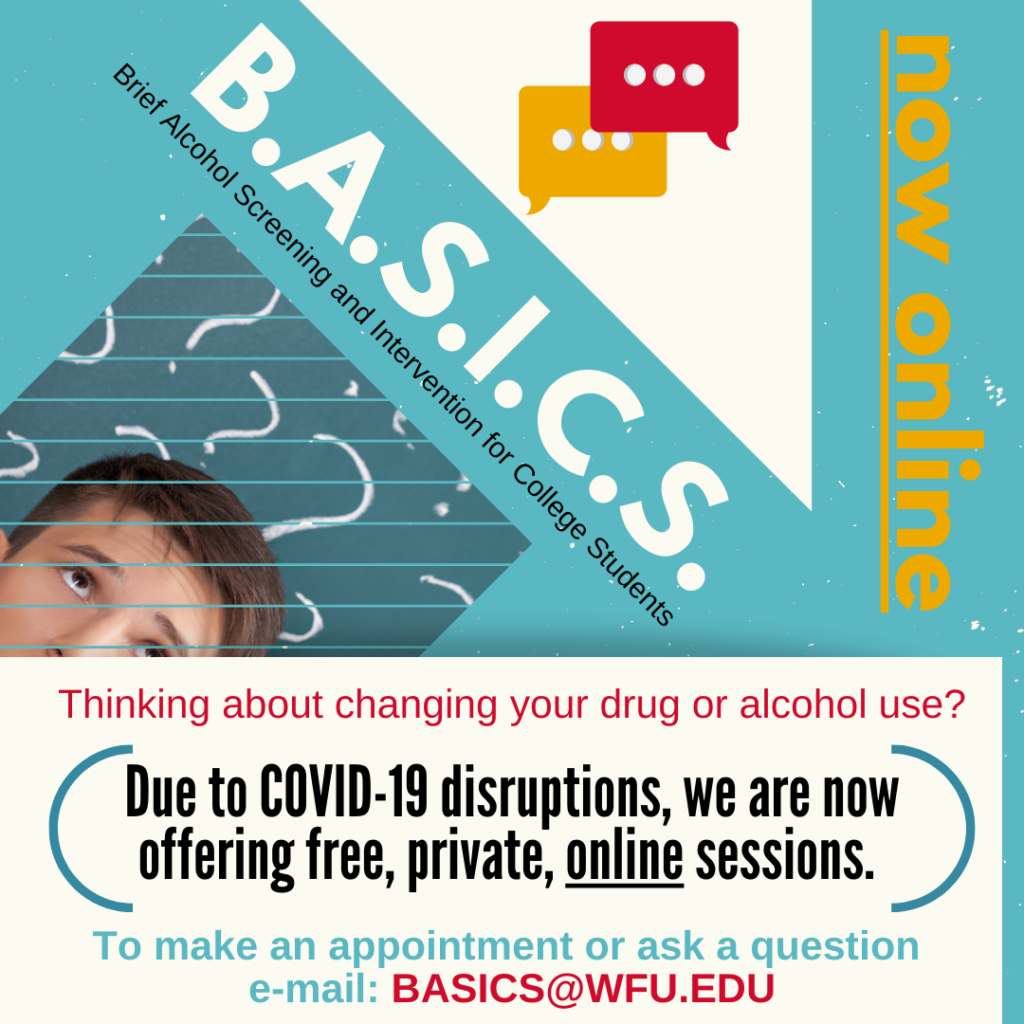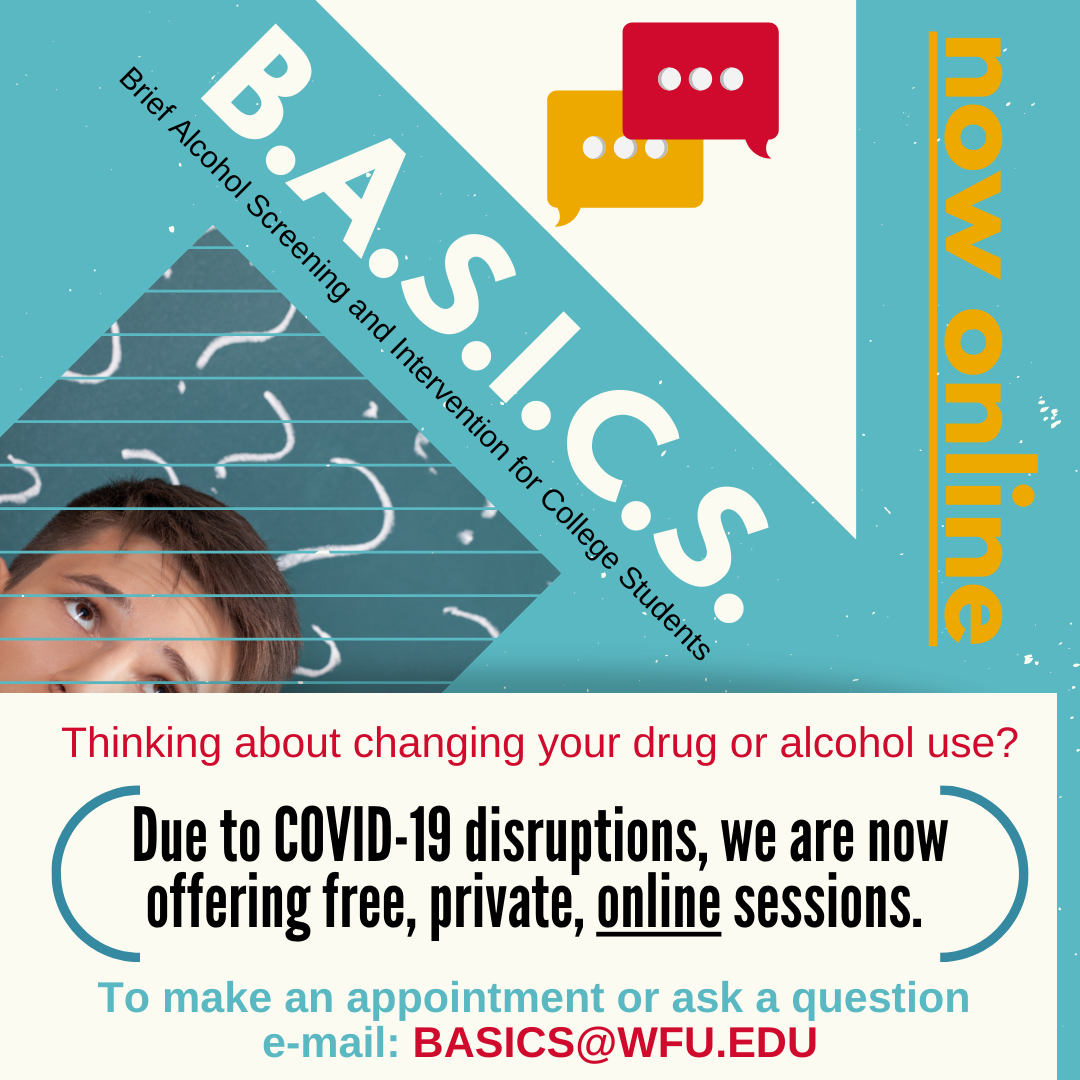 BASICS can help you think about any changes you might like to make to your alcohol and/or drug use.
In these challenging and uncertain times, we want to make you aware that WFU BASICS (Brief Alcohol Screening and Intervention for College Students) is available BOTH online and in-person to all WFU students (undergrad, grad, law, etc.).
BASICS is a free and private evidence-based and supportive meeting to help people think about changes that they might want to make to their drug and/or alcohol use.
In BASICS meetings, students meet 1:1 with a trained professional and receive personalized feedback on their drinking and/or drug use. BASICS staff help students to think about their relationship to drugs and/or alcohol and set goals for ways in which they might like to change those behaviors. This approach is based on the evidence-based style of communication called Motivational Interviewing and which is rooted in person-centered principles of compassion, acceptance, partnership, and evocation. The effectiveness of this approach is that it engages and empowers students.
---
Collegiate Recovery Community (CRC)
Wake Forest University's CRC is a supportive community for students who identify as a person in recovery.
---
AlcoholEDU®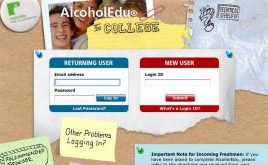 AlcoholEdu is an online alcohol prevention program for college students that provides detailed information about alcohol and its effects on the body and mind. The goals of the course are to help students make well-informed decisions about alcohol and to provide students with skills to deal with their peers' use of alcohol. This program is used on over 500 campuses nationwide. AlcoholEDU® for College will empower you to make well-informed safe decisions about alcohol for a successful college career.
AlcoholEDU® for College is required for all incoming first-year students.